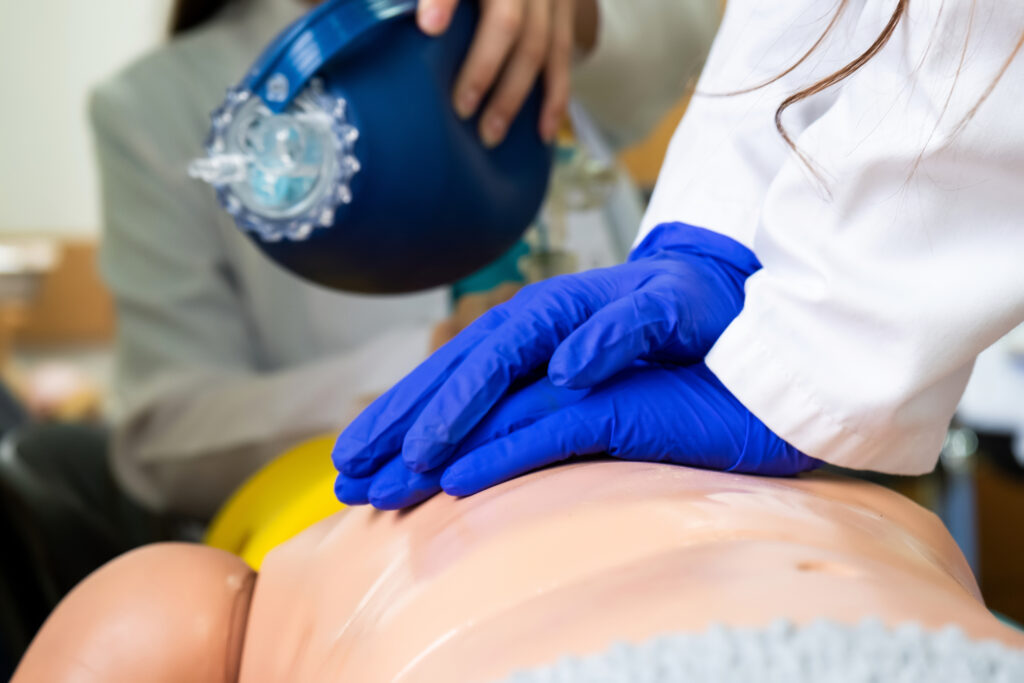 What is Online CPR Certification for Healthcare Providers?
Research shows that about 350,000 cardiac arrests are already taking place outside hospitals in the United States every year. CPR or cardiopulmonary resuscitation is something that is very important since most of these deaths are due to untrained bystanders being unable to help the victim (CPR is the lifesaving technique for any cases of cessation of heartbeats and breathing.) The online CPR certification makes sure that trained people help someone before an ambulance arrives. This can increase their survival chances by 50-75 per cent and it is proven.
High-quality CPR training can ensure that the right skills are taught to cope with breathing or cardiac emergencies. These are required to be taken so that one is more confident in case of an emergency and can help a fellow being. Best online CPR certifications ensure that one gets the education they need from a formal platform such as the American HealthCare Academy or AHCA. Knowing what to do in the moment is often more important than calling the ambulance if a person is not breathing suddenly.
Some of the skills taught during these courses are core processes including actions to take such as pushing down fast and hard at the centre of a victim's chest and applying about 100-120 chest compressions by the minute. This is the first step to resuscitating a person after which the chest is to come back to its normal position. The lesson and modules tend to be more interactive including interactive prompts that can help learn more about how to save the lives of people where every second matters.
One of the most unique features of these courses is that one can take classes online that are from the comfort of one's home. The classes can teach all of the CPR course offerings online so no physical attendance is a mandate. It is also easily accessed by groups or by single learners.
What will you learn in an Online CPR Certification Class?
CPR certification and training modules are for helping people realize what to do when someone's health is in a precarious situation. The courses teach content that is digital, AHA compliant and also convenient. AHA in this case stands for American Heart Association. The content contains videos and visual instructions about how to facilitate CPR in ways that are most helpful to anyone along with:
Some of the major topics covered by the courses are recognition of emergencies and when one should act. The course is about training one's mind to face such situations as they arise. The mind requires training and priming to take the correct action under stressful situations that are being discussed. There are also other CPR course materials taught such as how to respond to an unconscious adult. Other related topics are also how to respond to an unconscious child and infant. Other course content may include infant, child and adult CPR quizzes with recovery positions and data about choking.
It also teaches the correct usage of AED or Automated External Defibrillators. AEDs are thus indispensable in the homes of people with heart conditions at least since about 80 percent of cardiac arrests occur in the houses. These are machines that can shock back a heart into beating if used correctly by anyone with an accredited online CPR Course.
4 Reasons why healthcare providers need online CPR certification ?
Healthcare providers know how crucial CPR can be to save someone's life which is why they are to be present in all of the classes relevant to the same. Needless to say, it forms a big part of the medical journey.
It is a huge time-saver which has probably been seen enough times since it is an online course with a more flexible routine. The chosen classes can be self-paced. These courses can be paused if someone has an emergency and they can return to them later on. This means that one can finish the courses and have a life simultaneously. Self-paced also implies that the course can be taken backwards and recaps are available if required. This is huge since it requires no added dependence on an external entity such as a teacher.
The acceptance rate is incredible at 98 percent.
Many companies also allow group online CPR classes for healthcare providers so that the team can motivate one another.
Why Online CPR Certification can be useful for healthcare providers ?
CPR is one of the most important parts of medical science and has always been without any doubt. Healthcare professionals owe it to their patients and to the medical fraternity to train themselves since even laymen are doing it nowadays. The aim is not to pressurize people calling this to be a bare minimum achievable level but to inspire them by letting them know that this can help them save so many lives. Built with humanity at its core these courses