Healthcare providers need to get updated knowledge on a healthcare BLS certification course. This training helps them save lives and set up stable medical careers as a responsible first responder. You will gain confidence when you register for nationally accredited BLS course certification. This confidence prepares you to face life-threatening situations. From the online Basic Life Support (BLS) course, you can advance your healthcare career and professional portfolio. However, the course certification training does not limit you to any industry. The student can be from any industry. The passion for learning the course and saving lives matters the most here.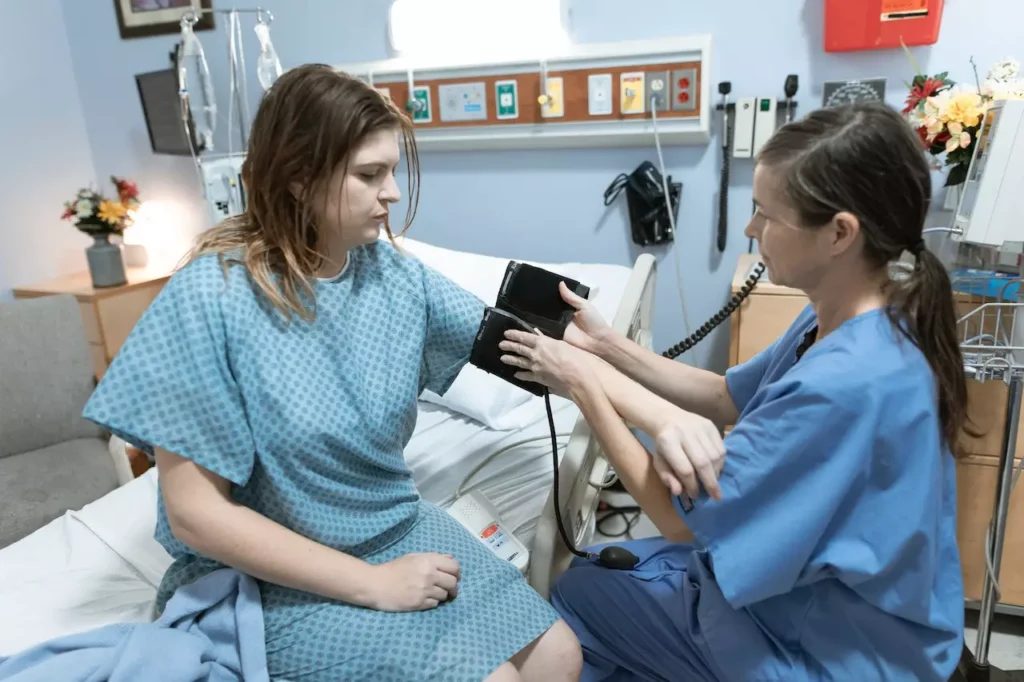 What is Basic Life Support (BLS) Certification?
You might need clarity on both certification courses when studying the difference between BLS & First Aid courses. First Aid is the immediate medical response given to patients when they are hurt in any way. This could be to treat them to stop their bleeding, choking, gasping, or allergic reaction, or help them recover from panic mode or severe aftereffects of an illness like a viral infection. Basic Life Support training is at an advanced level. It includes the immediate and necessary medical response to cardiac arrest situations and helps patients recover from permanent brain damage. Sudden cardiac arrest happens when the patient is not responding as their heart stops beating. But it becomes equally important for their brain and other vital organs to receive oxygenated blood on time. That's when healthcare providers come to the rescue with the right equipment, like AEDs and training for performing CPR.
Life-saving skills you can learn with Basic Life Support training online include:
Performing CPR on patients of different ages and genders
Using medical equipment accurately and on time
Assessing the medical emergency situation clearly
Enabling the mindset to think critically in case of CPR or related medical emergencies
Making sure that the patient and the rescuer are safe
Treating everyone from children to adults who are choking
Taking part in the healthcare providers team as first responders with responsibility
What are the benefits of BLS training for healthcare providers?
First responders and aspiring healthcare providers must obtain and maintain a BLS certificate at a nationally accredited level. That is your answer if you want to know who requires BLS certification. And after that is clear, you can then understand the benefits of healthcare BLS certification for healthcare providers. Below are some points to educate you about the top benefits of this type of comprehensive training course for BLS. Read them carefully before registering for a course similar to that.
Knowledge of the best life-saving skills
A comprehensive Basic Life Support course training teaches you several skills. It ranges from knowing CPR to performing it by using AEDs, identifying medical emergencies, and helping everyone stay calm. If patients start to panic, it can be risky for their recovery. They might even go into sudden cardiac arrest after seeing everyone else panic. This can be the common reaction to seeing oneself bleed a lot. That's how and why basic life support adds value to your career when you put your life-saving skills to use.
Stand out from the crowd
A Basic Life Support certification course isn't mandatory for every field of work. But it surely becomes an add-on to your resume, especially as a healthcare provider. With this training, you can easily map out if anyone near you is in grave danger. Then you can help them survive with the right measures even with limited support. So everyone at the workplace will know when to count on you.
Learn leadership skills to lead the rescuer's team
A healthcare BLS certification course teaches you how to lead rescuer teams. This is a skill you harp on when you want to be a leader at a healthcare provider level. When multiple injuries occur at a medical emergency scene, someone must direct everyone as per the right protocol. This could be you – making a difference even in the slightest manner – keeping everyone safe around you.
How to handle stress at the workplace
Tackling medical emergencies is not easy. Every day you will face people who will bleed, choke, gasp, panic, or go into cardiac arrest. That's not all. There will be the patient's family members, and then there are other rescuers in your team. Everyone is prone to panicky emotions. And when everything seems haywire, mistakes happen. Your team cannot afford those mistakes, especially if it causes someone to lose their life. That's why you learn how to handle stress by keeping your emotions in check, thinking critically to resolve the emergency, and helping others on time.
Choose Online Recertification
You can select the best recertification for your BLS course when you open an account at The American HealthCare Academy (AHCA). The course will offer you the required CE credit hours and make sure that you remain a certified expert in BLS for the next two years. You can also retake the exam if you are not confident to pass the test on the first attempt.
Conclusion
Anyone can do a BLS certification course at the healthcare provider level, but it adds more value to a healthcare provider's career. If you're one of those healthcare providers, American HealthCare Academy (AHCA) makes it easy for you to register for the course. Log in at AHCA and learn BLS to sharpen your life-saving skills.