First Aid Tips You Need to Know and Use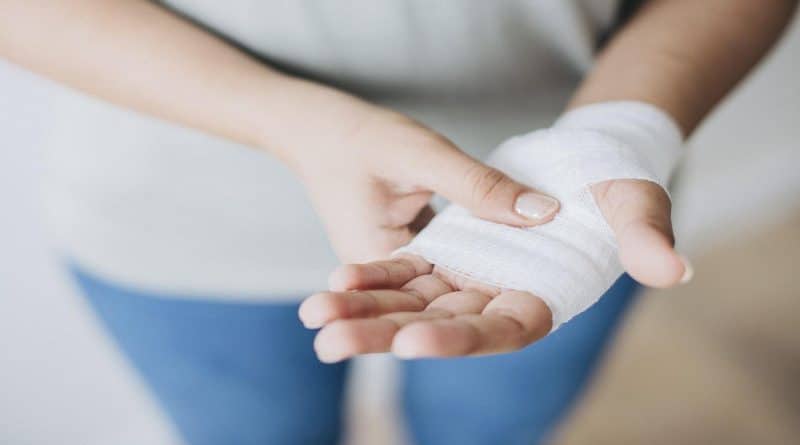 It is important to know First aid skills during an emergency. They can play a great role in saving a life. For example, how you should react when a victim has a flow of blood or has stopped breathing. The skills have become so important. Therefore, there are many online first aid courses and CPR courses where one can easily acquire the skills. Here are some of the basic skills you need to know about first aid.
Treating a Cut Finger
It is very easy for you to cut your finger when you are cooking or carrying out a certain project within your house. Follow four easy steps, if you cut your finger.
Stop the Bleeding
A cut can be minor or severe. The first step for your treatment is to make sure you have stopped the bleeding. Now, you can see how deep the cut is.
Most of the minor cuts do not require you to stop the bleeding since they will stop on their own. Make sure you apply pressure with a towel on the wound to stop bleeding if it is a major cut.
If you are carrying out the practice on someone and you are not the injured person, make sure you wear protective gloves.
Clean the Wound
The next step which you should be carrying out is cleaning the wound. It will help in preventing the infection and it will let you see how deep the wound is in the first place.
Begin by rinsing the cut under clean water. Wash around the wound with soap. It is not necessary to use antibacterial soap, but make sure soap does not get into the wound as this can cause irritation.
If there is any dirt or debris found around the wound, use alcohol to clean it. If it fails to get out, look for a doctor so that he can help you in cleaning the wound.
Using an Antibiotic Ointment
An antibiotic ointment is not necessary for any minor cut. The ointment will play a great role in preventing infection of the wound.
Avoid squeezing the ointment directly into the cut as this can contaminate the ointment. Instead, use a disposable item such as a tongue dispenser or a small piece of gauze.
Apply a Bandage
Adhesive bandages can prevent the wound from contamination. It is not necessary to use them in minor cuts unless there is a potential that it can get dirty or irritated. Make sure you wrap the bandage around the cut finger and carry out a replacement is necessary.
Watch Out for Any Infection
After you have carried out the above practices on your finger, watch out for any of the infection signs. Some signs of infection can include oozing blood, a rise in temperature, redness, or swelling. The above practices can be carried out without necessarily taking an online first aid and CPR course.
At the American Health Care Academy, we provide online CPR/AED certifications that prepare you for all different types of emergencies. Register today to sharpen your CPR skills today. 
American Health Care Academy's mission is to promote, preserve, and improve communities' health and well-being. We offer professional, updated, and high-quality online health training and prepare individuals from all backgrounds to save lives. 90% of the over 356,000 out-of-hospital cardiac arrests result in death. Join American Health Care Academy today, and do your part to build a community that takes care of its members.