Interim CPR Guidelines updated to safely provide resuscitation during COVID-19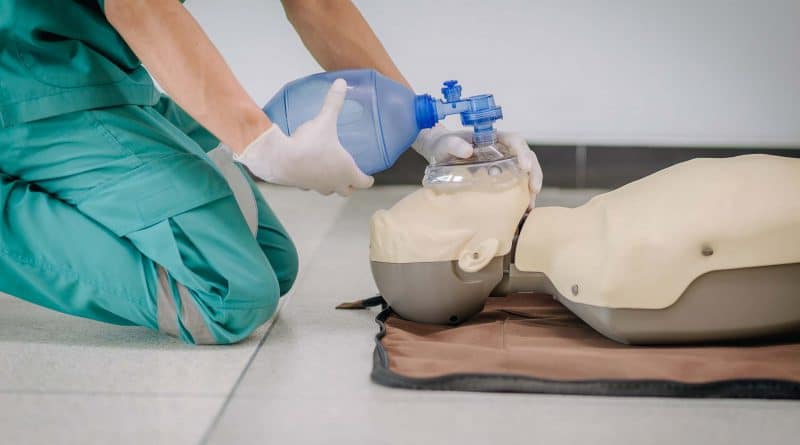 With the widespread COVID-19 pandemic and the probability of an increase in cardiac arrests, new 2020 CPR guidelines have been released. The modifications were made in an effort to limit the personnel attending to a patient, reduce provider exposure, and encourage bystander CPR with an emphasis on providing at least hands-only chest compressions.
The American Health Care Academy has updated its First Aid and CPR courses online with this new 2020 Interim Guidance. Individuals are encouraged to go through the course (for free) if their CPR certification is still valid to become familiarized with the new CPR guidelines. If your CPR or First Aid certification is expired, you are encouraged to renew your certification to ensure that you are prepared if there is an emergency at home or in your community.
With social distancing in place, and many people working from home, there is an increased chance that you will have to attend to a family member in the event of an emergency.
The 2020 Interim CPR guidelines were updated by the American Heart Association in collaboration with the American Academy of Pediatrics, American Society of Anesthesiologists, American Association of Respiratory Care, The Society of Critical Care Anesthesiologists, and the American College of Emergency Physicians.
The "Interim Guidance for Basic and Advanced Life Support in Adults, Children, and Neonates with Suspected or Confirmed COVID-19," was published on April 9, 2020.
Additional resources and guidance on CPR training can be found here. The American Health Care Academy is also offering a 19% discount with the code STAYSAFE19 for all individuals who choose to certify during this COVID-19 pandemic. We want to educate as many people as possible so we can be better-prepared lay responders and healthcare providers for our families, friends, community members, and the global society.
American Health Care Academy's mission is to promote, preserve, and improve communities' health and well-being. We offer professional, updated, and high-quality online health training and prepare individuals from all backgrounds to save lives. 90% of the over 356,000 out-of-hospital cardiac arrests result in death. Join American Health Care Academy today, and do your part to build a community that takes care of its members.